Profile: Dr NSENGIYUMVA François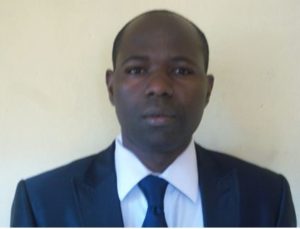 Upon completing a post-doctoral research fellowship at University of KwaZulu-Natal (January-December 2014), South Africa, Dr. Francois Nsengiyumva has been permanent academic staff in the department of civil engineering of INES-Ruhengeri, first as lecturer (February 2015 to September 2017), then as senior lecturer (October 2017 to date). He has also been director of research of INES-Ruhengeri for about three years (2015-2017).
Dr. Nsengiyumva is the conceiver and coordinator of the partnership for the SAICE-Africa project (www.saice-africa.org), a large-scale international project currently under implementation by INES-Ruhengeri in partnership with University of Ibadan (Nigeria, Western region of Africa), Catholic University of Cameroon (Cameroon, Central region of Africa), University of Botswana (Botswana, Southern region of Africa), and University of Aberdeen (UK, Europe), with funding from the Royal Academy of Engineering (UK). He also currently holds a research grant from the World Academy of Sciences (TWAS) for the advancement of Science in developing countries.
His educational background is in physics, with specialisation in space physics. After basic education majoring in general physics, in Rwanda, he moved to South Africa for higher education in space physics, with PhD from University of KwaZulu-Natal (09 April 2014), MSc from University of Cape Town (15 December 2010), and BSc (Honours) from University of Cape Town (08 December 2008).
He has a good research publication record, including publications in top internationally recognised peer-reviewed scientific journals with high impact factor. His current research interests are mainly in climate physics and space plasma physics. He is interested in supervising students' research projects (BSc, MSc, PhD, and Postdocs) in these areas. Students who wish to work on their dissertations/theses under his supervision may contact him directly using the contact details provided below.
Email: franco.nseng@ines.ac.rw; franco.nseng@gmail.com.
Tel: +250782060290