Profile: NGENDAHAYO Jean Damascene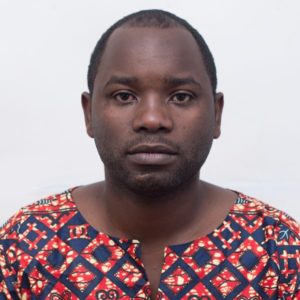 Dr. Jean Damascene Ngendahayo was born in Rwanda and has traveled extensively. In March 2016, he got a Master of Arts in English Language and Literature Education (M.A.Ed.) from Kampala University in Uganda. He graduated with honors a Master of Theology from International Christian University, USA in January 2019. In May 2022, he was also conferred a Ph.D. degree in Theology from the same university.
He has been working as a Language Center Coordinator and Assistant Lecturer in the Faculty of Education at Institut d'Enseignement Supérieur de Ruhengeri (INES-Ruhengeri, Institute of Applied Sciences) since February 2019.He worked as a part-time lecturer at Christian University of Rwanda in Kigali and Kibogora Polytechnic in Rwanda's Western province from 2018 to the present. Prior to his current position at the aforementioned higher education institution, He taught English in a number of Rwandan high schools throughout his career, primarily in the districts of Musanze, Nyagatare, Muhanga, Bugesera, and Gakenke. Under the supervision of the Rwanda Education Board, he worked as an ESBM for the Education Development Center (EDC) in the L3 program in Bugesera district. He has worked for MasterCard Foundation/ FAWE Rwanda chapter as a Trainer of Trainers (ToT) and Mentor for MCF scholars from 2014 to 2018.
He participated in academic conferences and debates and published papers in international peer-reviewed and academic research journals. He also serves as a reviewer of International Journal of Language and Literary Studies (IJLLS), Italy. His interests include education, psychology, linguistics, English language and literature, and theology. He has more than five years of research and teaching experience in English language, literature, linguistics, and language teaching methodology, communication skills in English, French, and Kiswahili.
He is currently assisting university students in improving their command of the English language by competing in public speaking competitions such as interdepartmental and national English language debates. He also assists students, staff, and members of the community in learning the International English Language Testing System (IELTS) and Test of English as a Foreign Language (TOEFL) in INES-Ruhengeri Language Center. Dr. Jean Damascene is an enthusiastic, self-motivated, dependable, responsible, and hardworking person. He is also a mature team worker who can adapt to any adversity.

Email: jeandamas04@gmail.com / jeandamas04@ines.ac.rw
Mobile Telephone: +250788368021/0727125110